Frequent meals at the restaurant? Here's what can happen
Aprox. 4 minutes reading time
We all choose to eat at and from a restaurant more and more often. Some of us choose for lack of time, others for convenience, for some it can be a lifestyle and a way to meet friends or simply a pleasure.
Nothing wrong so far! The problem arises when we choose fast food restaurants and make it a habit. For many, the amount on the plate is more important than the content of the ingredients. And so, we forget to value ourselves, we forget to choose quality and in our daily rush we eat improperly processed and unhealthy foods.
Dining at a restaurant is a popular activity around the world, but little research has been done on long-term results. Researchers in the United States have analyzed the association between food consumption and the risk of death and concluded that the habit of eating at the restaurant every day is a habit with long-term negative effects on our body, it can even significantly increase the risk of death. The results of their research appear in the Journal of the Academy of Nutrition and Dietetics, published by Elsevier.
The U.S. Department of Agriculture recently estimated that the daily energy intake of Americans from eating at restaurants increased from 17% in 1977-1978 to 34% in 2011-2012. At the same time, the number of restaurants has grown steadily and sales in the restaurant industry are expected to increase significantly. Although some restaurants offer high quality food, the dietary quality of menus outside the home, especially in fast food chains, is usually lower compared to those cooked at home. Evidence has shown that meals outside the home tend to be higher in energy, fat and sodium, but lower in fruits, vegetables, whole grains and protective nutrients such as dietary fiber and antioxidants.
"Emerging evidence, although still limited, suggests that frequent eating is associated with an increased risk of chronic diseases, such as obesity and diabetes, and biomarkers of other chronic diseases," said lead researcher Wei Bao, MD, PhD Assistant Professor, Department of Epidemiology, College of Public Health, University of Iowa, Iowa City, IA, USA. "However, little is known about the association between eating out and the risk of mortality.
The investigators analyzed data from responses to questionnaires administered during face-to-face interviews of households from 35,084 adults aged 20 years or older who participated in the 1999-2014 National Health and Nutrition Examination Survey. Respondents reported eating habits, including the frequency of eating meals prepared outside the home. "We linked these records to deaths by December 31, 2015, analyzing in particular all-cause mortality, cardiovascular mortality and cancer mortality," said lead author Yang Du, PhD student, Department of Epidemiology, College of Public Health, University from Iowa, Iowa City, IA, USA.
During the follow-up period of 291,475 people, 2,781 deaths occurred, including 511 deaths caused by cardiovascular disease and 638 deaths caused by cancer. After statistical adjustments by age, sex, race / ethnicity, socioeconomic status, dietary and lifestyle factors and body mass index, the risk-of-mortality ratio among participants who ate meals prepared very frequently (two meals or more per day) compared to those who rarely ate meals prepared away from home (less than one meal per week) was up to 2.13 for all-cause mortality, up to 2.55 for cardiovascular mortality and up to 3.21 for cancer mortality.
"This is one of the first studies to quantify the association between food consumption and mortality," Dr. Bao concluded. Our findings, according to previous studies, suggest that frequent outdoor consumption is associated with negative health consequences. "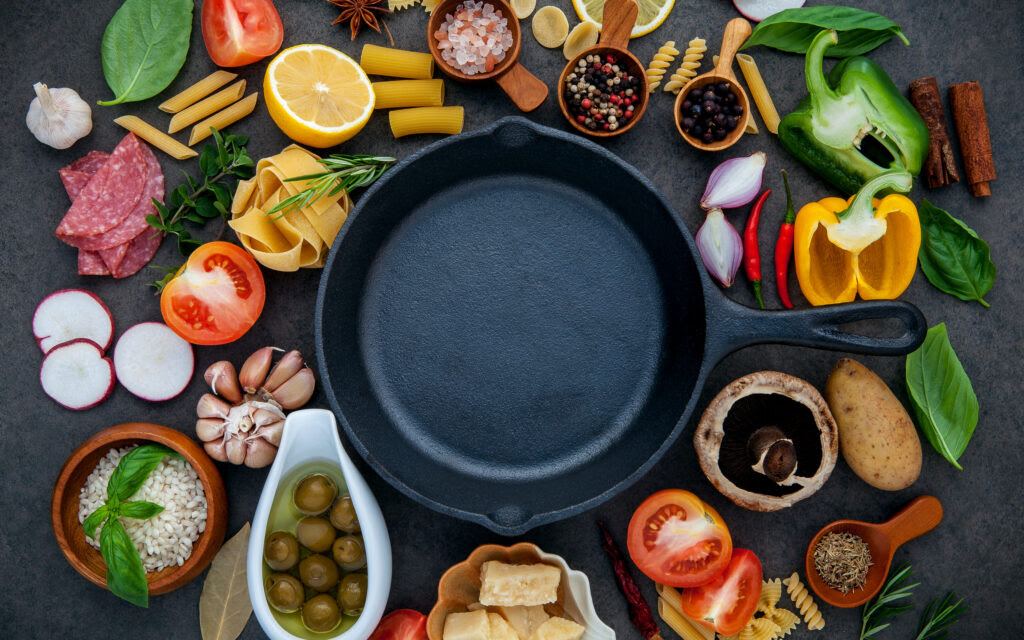 What is the message we need to reflect on?
Healthy eating habits define us!
Choose to prepare and eat with your family at least once a day and thus your risk of exposure to cardiovascular disease and obesity will decrease considerably.
Put price on quality not on quantity! You count!
Give yourself the treat to prepare more meals at home. And now you have a real help, the mobile application Dahna, your ally, which offers you for the first time in Romania, the daily diet plans recommended by Romanian cardiologists and nutritionists, based on your metabolic profile.
Download the Dahna application on your phone, choose your favorite menu, the necessary ingredients will be added instantly to the shopping list and your lunch is ready in a maximum of 40 minutes, if you choose a more complex recipe.
Try, test and develop healthy habits!
Source  here.